Hills Antennas – Australian Made Quality

Hills antenna and TV systems have been at the forefront of TV reception technology for over 50 years, supplying high quality TV Antennas, masthead amplifiers and a range of mounting equipment to make for the best antenna installation in Perth.
In our experience and through multiple callouts to our client base in Perth, we have found that existing Hills antennas that we have decommissioned have outlasted any other TV Antennas.  Being designed and manufactured in Australia is an advantage unique to the Hills product, allowing a design and material selection suitable to our channel frequencies, and our rough climate.
How Hills antennas are manufactured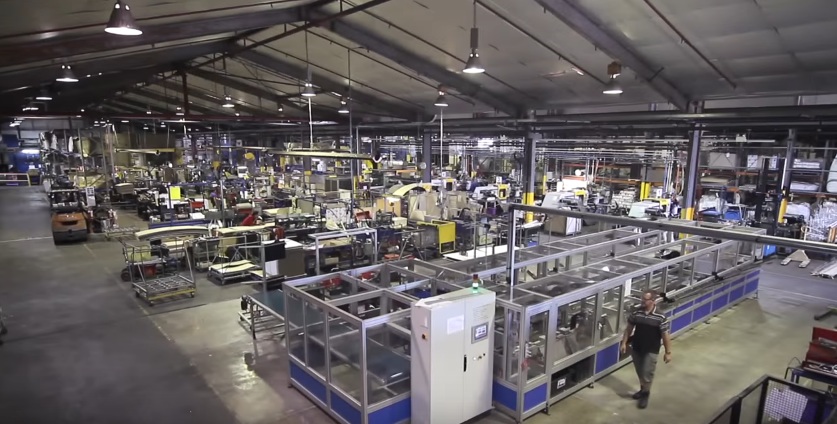 The Hills manufacturing facility is located on O'Sullivan Beach, in Adelaide, where all research and development, design and manufacturing takes place of the entire range of TV Antennas.
Recently a new manufacturing line and machine have been implemented, the innovative Tru-digital line, which brings together the latest computer controlled, robotic assembly machinery, and new patented boom-lock manufacturing technology.  This technology is implemented in all new products and for our customers found in every Hills antenna installation in Perth.
The process begins by hundreds of hours of research and development, to design, trial and test various versions of tv antennas suited to various areas around Perth and Australia.  Computer aided design, and simulating of signal dispersion is tested through every design, so only the best performing prototype makes it to final production and to customers homes.
Various field tests are performed on the final prototype, including vibration, exposure to water and field signal testing to ensure the tv antenna performs as designed and as required to it's specifications and requirements.  This testing is something that cheaper budget oriented antennas do not go through and as such will not perform as good as a hills product.

Hills antenna Boom-lock manufacturing technology is an efficient and robust way of assembling TV antennas, where the elements are mechanically crimped through finely machined holes in the boom of the antenna, making the core of the TV antenna virtually indestructible by weather, or surrounding environment, as well as ensuring a strong contact for long lasting conductivity of signal between the elements to the main boom.
The internals of the antenna incorporate a printed circuit board balun, this allows the signal collected from the antenna to be converted as accurately as possible to a usable signal for the TV with minimal loss and degradation, a feature that is often not present on many other antennas.  All circuit boards are tested using a network analyser and then ultrasonically welded inside a UV resistant housing and sealed for life.
The Hills Black Arrow
The Black Arrow is the flagship product by Hills antenna, incorporating the latest design technologies and designed to last a lifetime.  Designed for use all across all capital cities
including Perth and various country areas and black spots known to give difficult TV reception is the reason why this has become the choice of every antenna installer.  The design has been optimised to work best on only the required channels and filter out any noise and interference from unwanted channels not used in Perth.
Features of this TV antenna include :
– Boom-lock manufacturing technology, solid mechanically crimped arms
– Entirely powdercoated
– Sealed PCB Balun
– Combination UHF/VHF for use in all major capital cities
The entire surface has been coated black, sealing any gaps ensuring no water ingress or rust can occur.
Antenna Direct Perth has been one of the first companies in Perth to adopt the use of the Hills Black Arrow right from it's release in 2013 and we have had many years of combined experience using Hills products