Home Theatre Installation Perth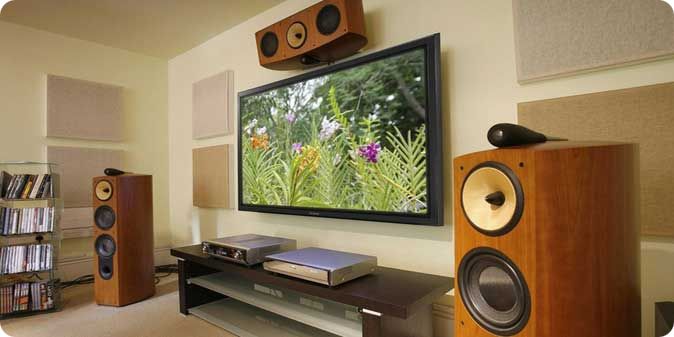 Antenna Direct offer a range of television wall mounting and speaker installation services to help you get the most out of your home theatre without all the cables and wires sticking out everywhere, causing an eyesore.
Whether you require a simple upgrade or a complete solution, with the home theatre industry growing, there are many new products and home theatre packages on the market. Recent introductions of larger displays and modern surround sound systems with some serious punch have made it more affordable to bring a cinematic experience to your own home. Regardless of the size of your room or setup, Antenna Direct can help.
Through wall mounting your TV and concealing the wires of both the TV and speakers, your using your home theatre becomes a truly more immersive experience and at Antenna Direct, we can professionally set up any size of home theatre setup. So if you've just bought a home theatre system but have a room covered in a labyrinth of wires as a result, calling Antenna Direct is only the touch of a button away.
Our range of TV wall mounting solutions offers you many ways to mount your TV and save space for a cleaner look. We have a range of different mounting options to suit your requirements, we can even hide your cables.
Flat mount – TV mounted parallel to the wall, sits as close to the wall as possible.
Flat mount with tilt – TV mounted parallel to the wall with up to 5 degrees of tilt for the best viewing angle.
Swivel mount – TV extends forward and back from the wall, left and right in a full 180-degree motion.
Setting up a home cinema room? For home theatre setup and installation in Perth, call Antenna Direct today on 0423 919 037 for more information or to book an installation.