MATV Installation Perth

Antenna Direct Perth offers installer direct in-house design, installation and commissioning and servicing of all MATV, Commercial antenna systems, and Multistacker setups for Foxtel and free to air reception in Perth. We install to residential high rise apartments, commercial buildings, STRATA properties, hotels, retirement villages and pubs. Our knowledge of the Foxtel guidelines, approval and audit process allows a design and installation that will provide reliable reception and picture quality to your clients long term.
We use and recommend leading brands such as Ikusi, Kingray, Jonsa and Hills throughout all installs.
Design – We provide designs for new installations and retrofits to existing installations, including Foxtel IQ and 4K compliant upgrades. Electrical contractors use our services and consultation during pre cabling of all new apartment constructions in Perth.
Installation – Our services can be hired for one or all stages of your MATV installation, including satellite dish mounting and tuning, TV antenna installation. Fit off of the backbone including multi-switches, head ends, LTE filtering and all related equipment. Modulation of local content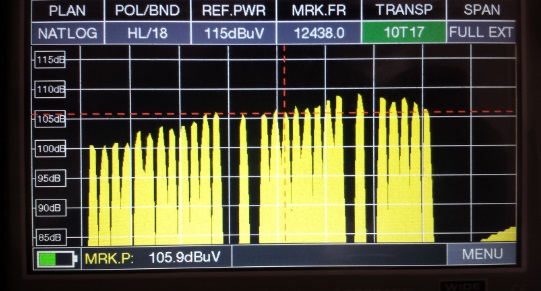 Commissioning – We provide commissioning, signal testing and logging of all MATV installations, including SOW documentation and submission. In order for all MATV systems to be approved on the Foxtel network, a set of guidelines and specifications must be met including signal quality measurements
Maintenance – Specializing in troubleshooting and upgrades of older MATV and communal antenna systems, we can isolate faults and fix any reception faults of an existing system or upgrade cabling which is often required for newer Foxtel IQ set top boxes and upcoming 4K channels. Property managers use our service for accurate
diagnosis and explanation of the fault before works begin.
Multistacker System
The newly introduced Multistacker system for distribution of Foxtel signal allows a single cable solution for new and existing buildings. Standards, requirements and specifications have changed including cabling requirements. The Multistacker system allows transmodulation of all vertical frequency carriers into horizontal frequencies, allowing tuning of all carriers by a single wall point and a single cable backbone.
The Multistacker solution allows IQ and 4K compatibility to legacy CATV Foxtel distribution systems on established apartment buildings served by Telstras HFC infrastructure. Retrofits are now possible with less intrusive work and excess cabling. Double story homes where running additional cables is not feasible now have a solution for upgrading to the latest Foxtel set top boxes.


Recent Projects
22 Apartment Complex in Maylands


9 Unit Complex in North Perth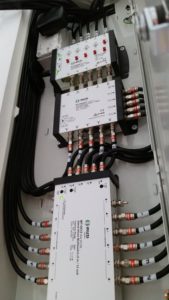 22 Level Highrise – Perth CBD


11 Unit Apartment complex – Mount Lawley

For all your MATV requirements, call 0423 919 037