Satellite TV Installation in Perth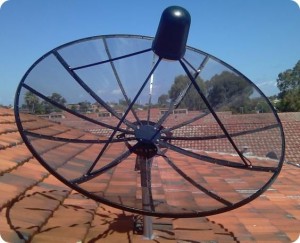 Wish you could access television channels from overseas, in your native language? Want to expand the number of channels you have access to, without having to pay monthly subscription fees? Thanks to Antenna Direct, this is now possible.
You can watch TV in your language with our satellite TV installation packages. Most channels are free to air which means there is no monthly fee to watch. With hundreds of channels available in many languages, enquire to see which channels you can pick up.
Currently languages available are but not limited to:
Italian
Indian
Arabic
Indonesian
Chinese
Spanish
Portugese
Christian TV
Enquire about the channels available for your languages, once your property is inspected for a suitable location for your dish, we can generally install a whole system from start to finish in under a day, bringing you TV in your language. The type of dish required depends on which channels you wish to access, we are able to advise you on the type and size of dish that is required to be installed.
We use only high quality, heavy duty equipment when it comes to installing your satellite dish, ensuring you receive the best possible reception whilst minimising any maintenance issues.
Satellite TV installation is also suitable for those who are having issues with digital TV reception due to location, local interference or surrounding terrain. If you would like to receive more free to air channels, and access channels for a wide range of different languages, Antenna Direct can help. We offer satellite TV installation throughout Perth – call 0403 679 974 for more information or contact us Below  :